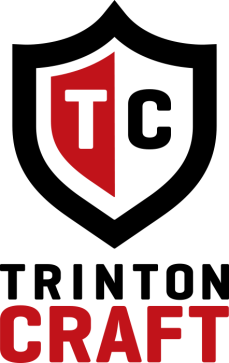 WELCOME TO
TRINTONCRAFT

Love Factions? Looking for a classic server that delivers all the great things about factions and more? TrintonCraft is what you're looking for. From hardcore mobs to overpowered items and guns, we've got it all. And we won't stop there, we're always looking to accept new feature suggestions!

HOW DO I GET IN?
TrintonCraft is still in its development stages, if you're looking for an early ticket, simply reply to this thread and leave a rating and you'll automatically be flagged for initial testing. We'll PM you when we're ready.

WHAT'S SO GOOD ABOUT IT?
That's up to you to decide. We've decided to throwback to the old days of Factions and added some spice to it. We've worked meticulously to implement exclusive features that enhance the beloved classic Faction gamemode.

HOW CAN I GET MORE NEWS ON THIS?
We're always active on twitter, give us a follow

@TrintonCraft

. We've also got a

Discord

guild where we post active updates on server development.
Not for sale
Brought to you by Wilson Design in partnership with Non Mechanical
​